Susan Gevirtz
Susan Gevirtz lives in San Francisco. Her other books include Omatic & After St. John (dpress, 2006); Hourglass Transcripts (Burning Deck, 2001); Spelt, collaboration with Myung Mi Kim (a+bend press, 1999); Black Box Cutaway (Kelsey Street Press, 1999); Narrative's Journey: The Fiction and Film Writing of Dorothy Richardson (Peter Lang, 1996). Many essays have appeared in literary magazines and scholarly journals.
Susan was an Assistant Professor for ten years at Sonoma State University and now teaches at the University of San Francisco; San Francisco State University; California College of the Arts; and the Hellenic International School of the Arts, Paros, Greece. She was an associate editor of HOW(ever), a journal of modernist/innovative directions in women's poetry and scholarship, and on the editorial advisory board of the journal Avec, and the online journal HOW2.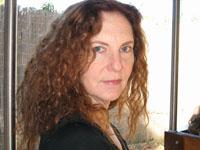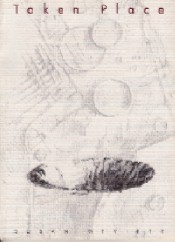 Taken Place
This was the third Reality Street book to be published and is now out of print. Susan Gevirtz works in an exploratory open-textured language, attentive to the discriminations of place and culture she draws upon.
"Her poetry moves through passageways of mystery, words weighted with a permanent tension on a background daringly displaced. The poems are dense with the pleasure of objects and the excitement of writing."
Barbara Guest
1993, 1-874400-02-4, 64pp, OUT OF PRINT