Maggie O'Sullivan
Maggie O'Sullivan was born in Lincolnshire to Irish parents. Poet, artist, editor, publisher, she has performed her work and published internationally since the late 1970s. In 1996 she edited Reality Street's now classic anthology of innovative writing by women, Out of Everywhere (see below). Her work has been anthologised widely, including in Poems for the Millennium Vol 2. She lives in the Pennines outside Hebden Bridge in West Yorkshire.

Online facsimiles of the original books making up Body of Work (below), plus eXcLa (collaboration with Bruce Andrews) can be found here.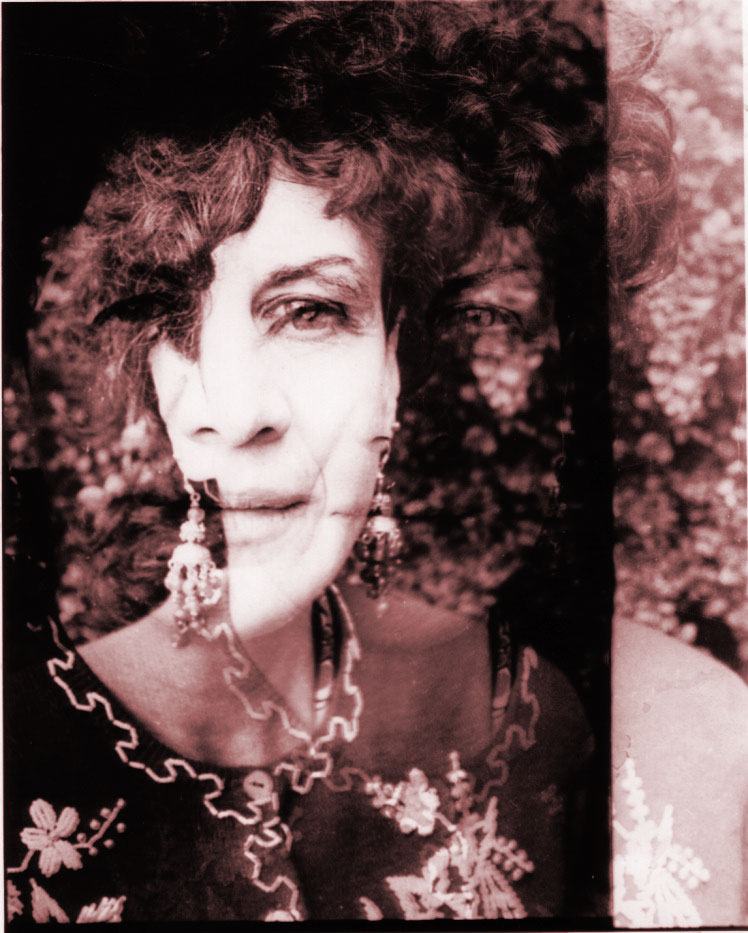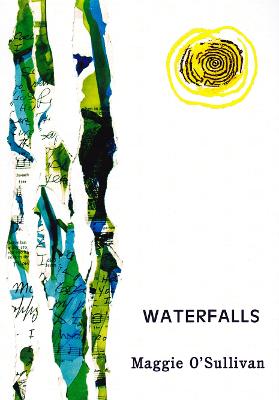 WATERFALLS
This edition is the paperback version of a book previously only available as a limited edition from Etruscan Books, and now out of print.

In the form of five visually rich text sequences originally dating from the 1990s,Waterfalls is a companion to red shifts, both works comprising the poetic project her/story:eye (1994-99). It is Maggie O'Sullivan's third Reality Street collection.


2012, 978-1-874400-57-8, 82pp, price (previously £9) £6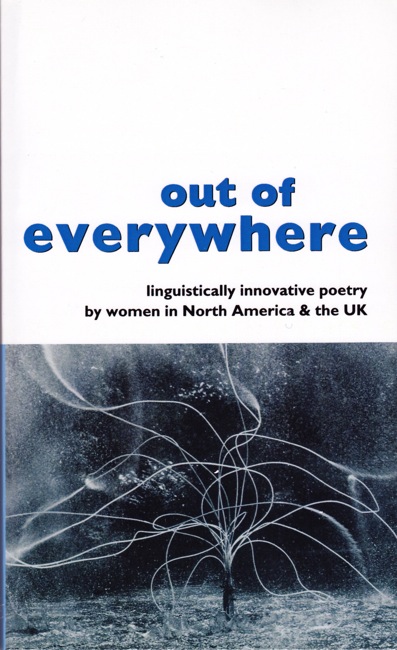 OUT OF EVERYWHERE
Linguistically innovative poetry by women in North America & the UK

Edited and with an introduction by Maggie O'Sullivan
Afterword by Wendy Mulford

Linguistically innovative poetry, language-centred poetry, call it what you will, is often thought of as a male preserve. This anthology paints a very different picture. It demonstrates that some of the most challenging and exciting new work over recent years is being made by women.

The 30 poets included in this anthology are: Rae Armantrout, Caroline Bergvall, Nicole Brossard, Paula Claire, Tina Darragh, Deanna Ferguson, Kathleen Fraser, Barbara Guest, Carla Harryman, Lyn Hejinian, Fanny Howe, Susan Howe, Grace Lake, Karen MacCormack, Bernadette Mayer, Geraldine Monk, Wendy Mulford, Melanie Neilson, Maggie O'Sullivan, Carlyle Reedy, Joan Retallack, Denise Riley, Lisa Robertson, Leslie Scalapino, Catriona Strang, Fiona Templeton, Rosmarie Waldrop, Diane Ward, Hannah Weiner, Marjorie Welish.

Funding from London Arts/Eastern Arts gratefully acknowledged.

1996, reprinted 2006, 1-874400-08-3, 256pp, OUT OF PRINT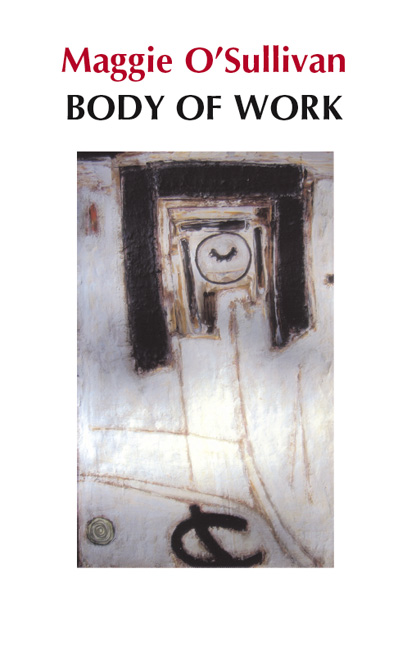 BODY OF WORK

Maggie O'Sullivan was one of the first poets to be published by Reality Street, and was the editor of the press's bestselling anthology Out of Everywhere. This is the most comprehensive selection yet of her graphic and textual work, comprising the full text of many books of the 1980s now out of print, from Concerning Spheres (1982) to Unofficial Word (1988) – plus previously unpublished works.

Charles Bernstein provides a foreword to the edition. You can read the essay on which this is based here. You can also listen to Maggie reading from this book, as well as to an interview with Charles Bernstein at the University of Pennsylvania, here.

"Body of Work brings us face to face with the radically beautiful series of bookworks and pamphlets in which the designed, sounded ecosystems of Maggie O'Sullivan's poetry first arrived at form. Everything we couldn't find is here, reproduced with an unmatched sensitivity to the original publications, which sing as new in the very characters the poet chose." – Peter Manson
2006, 1-874400-36-9, 330pp, OUT OF PRINT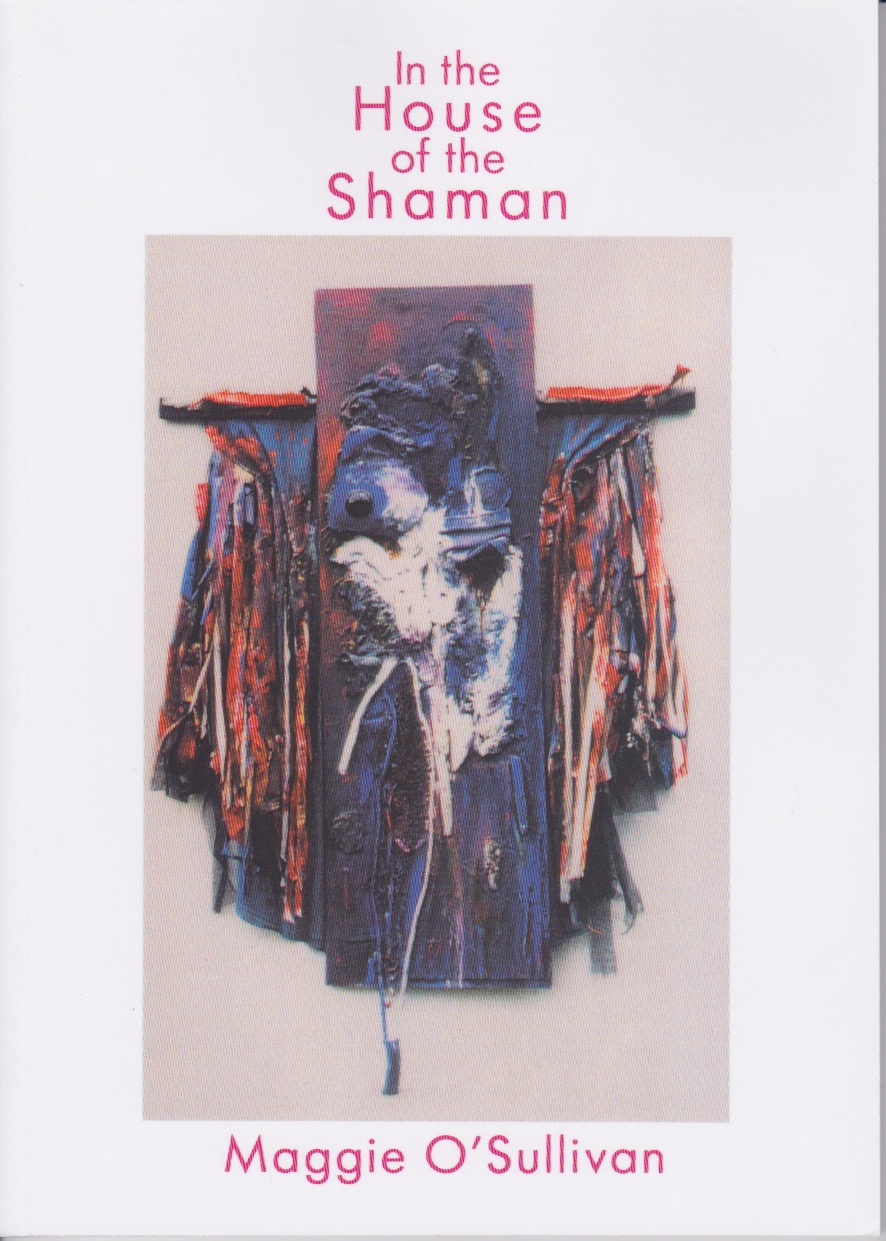 In the House of the Shaman

This, Maggie O'Sullivan's ninth book, originally published in 1993 and kept in print since, is a summation of the theme of shamanism which has run through much of her poetry, painting, assemblages and performances.
1993, 1-874400-01-6, 72pp, OUT OF PRINT