Lou Rowan
Lou Rowan neglected graduate school to participate in the independent presses, little magazines and readings flourishing in New York's Lower East Side during the late 60s. He earned his living as a teacher, and then an institutional investor – the latter taking him to the Northwest United States, where he works on his fictions and edits Golden Handcuffs Review.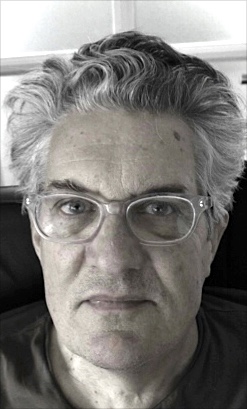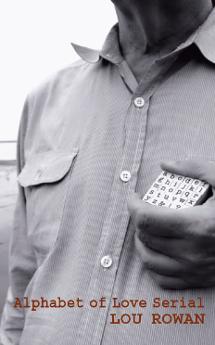 ALPHABET OF LOVE SERIAL

All you need to know about relationships, from A-Z, in 20 stories, by the editor of the extraordinary Golden Handcuffs Review.
"I've never read anything quite like it, don't think anyone writes like this, the weave of the stories, the really haunting sense of connection between them, the way the imagined emerges into autobiography: all this is to my mind unique. But of course, and most significant, these sentences. They seem brand new, often wonderfully coming forth in their syntax and development, and quite often beautiful, as if ... writing in a new language." – Toby Olson
"People, swimming in or dragged on helplessly by the riptides of life, is where Lou Rowan pitches his tent to watch, linger, explain, laugh & cry. And we can't but laugh at the laughers in this alphabet of all of us struggling, worrying, self-obsessed, miserable & ridiculous. A stylish, brave & funny book containing a zoo." – Maurice Scully

"Lou Rowan's exuberant and richly varied book presents a series of dramatic monologues whose personal and imaginary components are fused in the blaze of the author's enthusiasm.The feeling that he is doing exactly what he wants to do produces consistently lively results, no matter how downbeat the struggles described – with parents, lovers, wives good and bad, business problems, and of course the inescapable self." – Harry Mathews


"These very short stories are a blend of maybe memoir, crazed case history, and raunchy comic fiction spun by a deadpan narrator with a gift for dazzling transitions." - David Antin
2015, 978-1-874400-67-7, 84pp, price: (was £8.50) £7.00

Lou Rowan can be heard reading from Alphabet of Love Serial at the launch in May 2015...
from Alphabet of Love 1.mp3