Jeff Hilson
Jeff Hilson's works include A Grasses Primer (2000), Bird Bird (2007), and In the Assarts (2010). He teaches at Roehampton University, London. With Sean Bonney and David Miller, he co-founded Crossing the Line, a reading series based in London.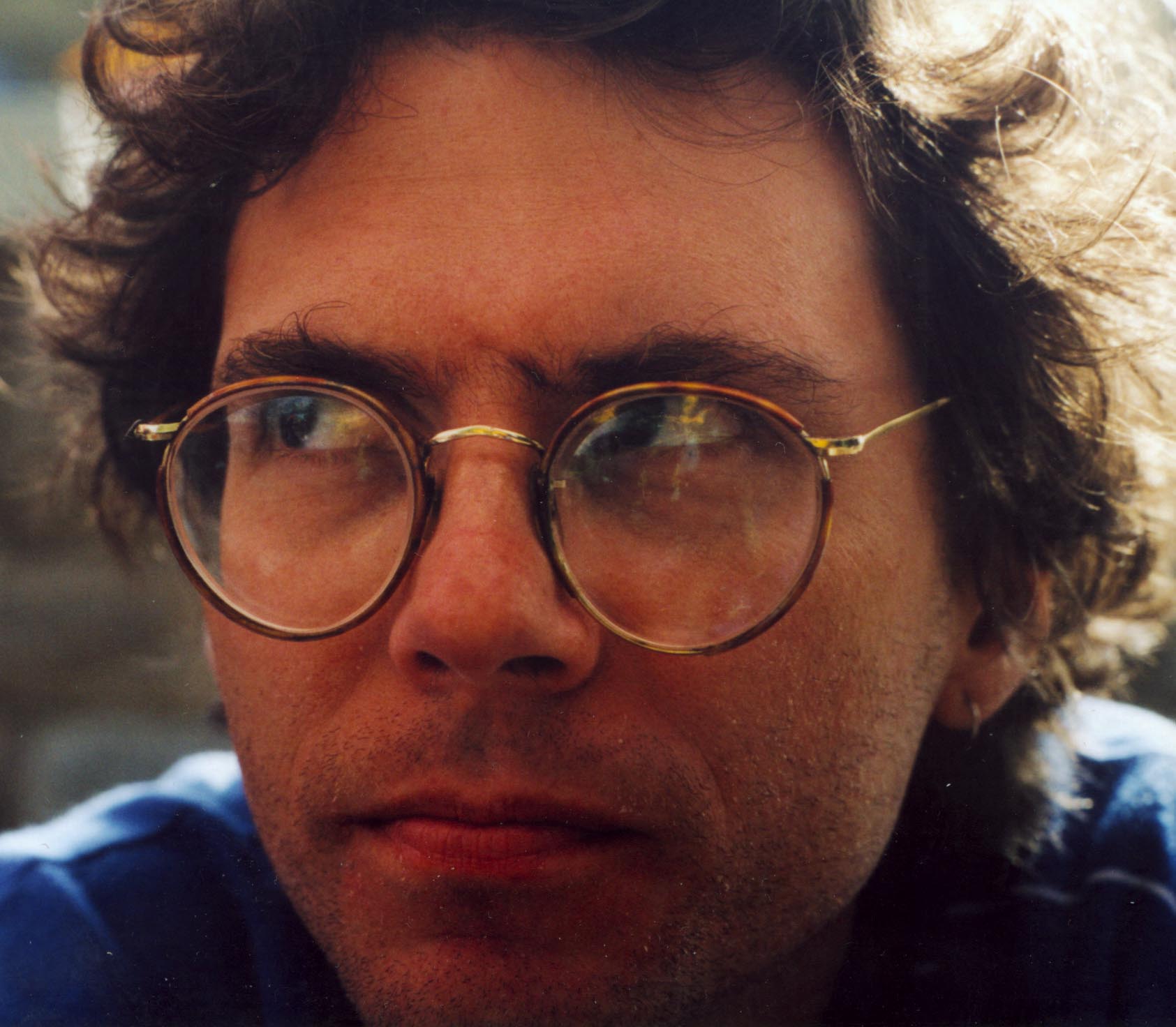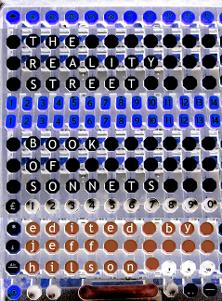 THE REALITY STREET BOOK OF SONNETS

(Jeff Hilson ed.)
With no fewer than 84 contributors, this is a truly groundbreaking anthology. There are plenty of modern sonnet anthologies around; but none that have delved so thoroughly into the myriad ways poets have stretched, deconstructed and re-composed the venerable form, including visual and concrete sonnets. We take as our time frame 1945 to the 21st century, with poets ranging from Edwin Denby (b. 1903) to those currently in their twenties. Jeff Hilson, the editor, contributes an introductory essay.
"Easily the finest collection of contemporary sonnets ever put together." (Ron Silliman

"This anthology is a beautiful and edgy hotel that you want to stay in for weeks and weeks, until you've lived in all the rooms. And then you want to start again." (Ian McMillan)
Review by Ron Silliman, 30 September 2008
Contributors: Robert Adamson, Jeremy Adler, Tim Atkins, Ted Berrigan, Jen Bervin, Rachel Blau DuPlessis, Christian Bök, Sean Bonney, Ebbe Borregaard, Jonathan Brannen, Pam Brown, Laynie Browne, Thomas A Clark, Adrian Clarke, John Clarke, Bob Cobbing, Clark Coolidge, Kelvin Corcoran, Beverly Dahlen, Ian Davidson, Edwin Denby, Laurie Duggan, Paul Dutton, Ken Edwards, Michael Farrell, Allen Fisher, Kathleen Fraser, William Fuller, John Gibbens, Harry Gilonis, Giles Goodland, Bill Griffiths, Alan Halsey, Robert Hampson, Jeff Hilson, Anselm Hollo, Lyn Hejinian, Piers Hugill, Peter Jaeger, Elizabeth James, Lisa Jarnot, Keith Jebb, Justin Katko, John Kinsella, Philip Kuhn, Michelle Leggott, Tony Lopez, Chris McCabe, Steve McCaffery, Jackson Mac Low, Richard Makin, Peter Manson, Brian Marley, Bernadette Mayer, Jay Millar, David Miller, Peter Minter, Geraldine Monk, Harryette Mullen, Philip Nikolayev, Alice Notley, Abigail Oborne, Ron Padgett, Bern Porter, Frances Presley, John A Scott, Tom Raworth, Peter Riley, Sophie Robinson, Stephen Rodefer, Maurice Scully, Gavin Selerie, Robert Sheppard, Aaron Shurin, Eléni Sikélianòs, Simon Smith, Mary Ellen Solt, Juliana Spahr, Lawrence Upton, Carol Watts, Ian Wedde, John Welch, Johan de Wit, Geoffrey Young.
2008, 978-1-874400-39-4, 360pp

, price £15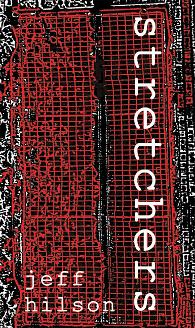 STRETCHERS
Sampled in various small press editions over recent years and aired in live performances in London and elsewhere, Jeff Hilson'sStretchers comprise three fast moving sequences of (more or less) 33-line poems. "Each stretcher contains a story, and each story contains other stories." Here the full set is collected at last.
"A stretcher mis-uses that which it stretches into. Reading down the column, which stands immaculate among the ruined vocabularies. The idea of a stretcher works so well that every reading simply multiplies - by dint of new stretcher-ideas - whatever Hilson scraps together. How far can a lie stretch?"
Edmund Hardy, Intercapillary Space
LIMITED STOCKS AVAILABLE – UK ONLY
2006, 1-874400-34-2, 78pp,
price £7.50